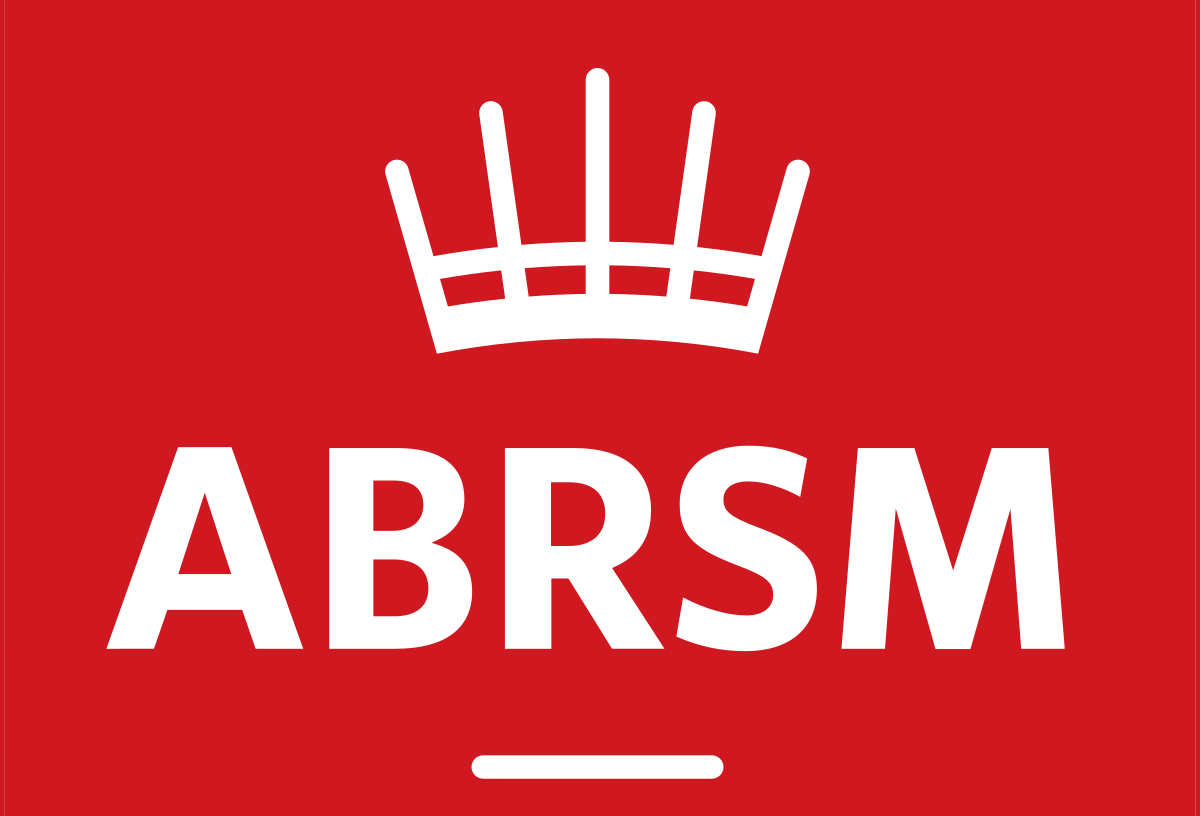 Associated Board of the Royal Schools of Music
The ABRSM graded examination system in London has been operating for over 130 years in 98 countries around the world, and more recently (over 50 years), also in Italy.
Under the protection of the "Royal Conservatoires" of London, ABRSM gives a guarantee of impartiality at every level with clear, published and equal criteria for all, allowing every student of any age to verify the level reached, also aiming at the professional level, with achievement of diplomas recognized all over the world.
Since it is a system of verifications and not of methodologies, it adapts to any national setting and that is why it has received such positive feedback in various countries around the world.
| | |
| --- | --- |
| June 2016 | Mafalda Fissore |
| | |
| --- | --- |
| June 2017 | Sofia Luppi |
| June 2016 | Giovanni Brambilla |
| June 2015 | Mao Shiotsu |
| June 2014 | Mafalda Fissore |
| June 2009 | Riccardo Liberatore |
| June 2001 | Susie Tisone |
| June 1999 | Takuro Iwanaga |
| | | |
| --- | --- | --- |
| June 2018 | Grade 3 | 130 |
| December 2017 | Grade 4 | 140 |
| 7 | Grade 3 | 134 |
|   | Grade 1 | 132 |
|   | Grade 1 | 132 |
|   | Grade 1 | 135 |
|   | Grade 1 | 143 |
|   | Grade 8 | 134 |
| June 2017 | Grade 1 | 130 |
| 6 | Grade 2 | 135 |
|   | Grade 1 | 138 |
|   | Grade 1 | 135 |
|   | Grade 2 | 133 |
| December 2016 | Grade 4 | 134 |
| 5 | Grade 5 | 131 |
|   | Grade 2 | 131 |
|   | Grade 1 | 132 |
|   | Grade 7 | 137 |
| June 2016 | Grade 3 | 141 |
| December 2015 | Grade 1 | 130 |
| 3 | Grade 2 | 138 |
| June 2015 | Grade 8 | 138 |
| 5 | Grade 2 | 130 |
|   | Grade 1 | 133 |
|   | Grade 5 | 132 |
|   | Grade 5 | 131 |
| December 2014 | Grade 2 | 130 |
| 3 | Grade 1 | 132 |
|   | Grade 1 | 130 |
| June 2014 | Grade 8 | 135 |
| 5 | Grade 3 | 130 |
|   | Grade 1 | 130 |
|   | Grade 3 | 131 |
|   | Grade 3 | 136 |
| December 2013 | Grade 5 | 138 |
| 4 | Grade 1 | 132 |
|   | Grade 3 | 130 |
|   | Grade 1 | 135 |
| June 2013 | Grade 8 | 141 |
| 5 | Grade 8 | 140 |
|   | Grade 4 | 136 |
|   | Grade 8 | 140 |
|   | Grade 7 | 136 |
| December 2012 | Grade 2 | 130 |
| 8 | Grade 1 | 139 |
|   | Grade 7 | 133 |
|   | Grade 5 | 140 |
|   | Grade 4 | 131 |
|   | Grade 7 | 130 |
|   | Grade 2 | 140 |
|   | Grade 1 | 141 |
| June 2012 | Grade 7 | 131 |
| 7 | Grade 3 | 135 |
|   | Grade 7 | 130 |
|   | Grade 2 | 134 |
|   | Grade 4 | 130 |
|   | Grade 2 | 136 |
|   | Grade 2 | 135 |
| December 2011 | Grade 5 | 132 |
| 6 | Grade 4 | 135 |
|   | Grade 5 | 130 |
|   | Grade 3 | 133 |
|   | Grade 5 | 133 |
|   | Grade 5 | 131 |
| June 2011 | Grade 1 | 141 |
| 9 | Grade 1 | 135 |
|   | Grade 4 | 139 |
|   | Grade 1 | 140 |
|   | Grade 1 | 135 |
|   | Grade 5 | 130 |
|   | Grade 3 | 131 |
|   | Grade 2 | 143 |
|   | Grade 3 | 135 |
| December 2010 | Grade 3 | 130 |
| 3 | Grade 3 | 138 |
|   | Grade 3 | 140 |
| June 2010 | Grade 1 | 134 |
| 8 | Grade 5 | 138 |
|   | Grade 3 | 138 |
|   | Grade 5 | 130 |
|   | Grade 1 | 130 |
|   | Grade 1 | 145 |
|   | Grade 1 | 133 |
|   | Grade 5 | 136 |
| December 2009 | Grade 2 | 130 |
| 5 | Grade 4 | 130 |
|   | Grade 7 | 131 |
|   | Grade 3 | 132 |
|   | Grade 3 | 135 |
| June 2009 | Grade 8 | 138 |
| 11 | Grade 1 | 132 |
|   | Grade 3 | 130 |
|   | Grade 5 | 130 |
|   | Grade 3 | 130 |
|   | Grade 2 | 138 |
|   | Grade 8 | 134 |
|   | Grade 1 | 136 |
|   | Grade 3 | 135 |
|   | Grade 5 | 130 |
|   | Grade 1 | 136 |
| December 2008 | Grade 4 | 130 |
| 5 | Grade 2 | 139 |
|   | Grade 3 | 134 |
|   | Grade 7 | 135 |
|   | Grade 2 | 130 |
| June 2008 | Grade 5 | 135 |
| 7 | Grade 5 | 130 |
|   | Grade 1 | 136 |
|   | Grade 1 | 130 |
|   | Grade 1 | 140 |
|   | Grade 4 | 138 |
|   | Grade 1 | 133 |
| December 2007 | Grade 4 | 135 |
| 7 | Grade 7 | 130 |
|   | Grade 1 | 134 |
|   | Grade 2 | 130 |
|   | Grade 1 | 138 |
|   | Grade 1 | 138 |
|   | Grade 1 | 139 |
| June 2007 | Grade 3 | 136 |
| 10 | Grade 3 | 138 |
|   | Grade 1 | 137 |
|   | Grade 4 | 135 |
|   | Grade 1 | 136 |
|   | Grade 1 | 130 |
|   | Grade 1 | 139 |
|   | Grade 3 | 130 |
|   | Grade 3 | 131 |
|   | Grade 4 | 130 |
| December 2006 | Grade 1 | 144 |
| 10 | Grade 2 | 130 |
|   | Grade 3 | 135 |
|   | Grade 2 | 131 |
|   | Grade 3 | 134 |
|   | Grade 4 | 131 |
|   | Grade 5 | 135 |
|   | Grade 3 | 130 |
|   | Grade 2 | 130 |
|   | Grade 3 | 130 |
| June 2006 | Grade 3 | 135 |
| 6 | Grade 3 | 130 |
|   | Grade 3 | 130 |
|   | Grade 3 | 130 |
|   | Grade 2 | 130 |
|   | Grade 1 | 130 |
| December 2005 | Grade 5 | 132 |
| 5 | Grade 2 | 141 |
|   | Grade 3 | 134 |
|   | Grade 2 | 132 |
|   | Grade 1 | 138 |
| June 2005 | Grade 2 | 132 |
| 6 | Grade 6 | 132 |
|   | Grade 1 | 133 |
|   | Grade 2 | 130 |
|   | Grade 1 | 133 |
|   | Grade 1 | 136 |
| December 2004 | Grade 4 | 136 |
| 8 | Grade 1 | 132 |
|   | Grade 1 | 133 |
|   | Grade 1 | 139 |
|   | Grade 1 | 134 |
|   | Grade 3 | 131 |
|   | Grade 1 | 134 |
|   | Grade 1 | 134 |
| June 2004 | Grade 1 | 132 |
| 8 | Grade 6 | 131 |
|   | Grade 1 | 140 |
|   | Grade 3 | 140 |
|   | Grade 3 | 130 |
|   | Grade 3 | 131 |
|   | Grade 1 | 133 |
|   | Grade 1 | 131 |
| December 2003 | Grade 1 | 133 |
| 3 | Grade 3 | 137 |
|   | Grade 7 | 132 |
| June 2003 | Grade 1 | 134 |
| 3 | Grade 3 | 141 |
|   | Grade 1 | 133 |
| June 2002 | Grade 1 | 132 |
| 2 | Grade 1 | 137 |
| June 2001 | Grade 1 | 132 |
| 3 | Grade 1 | 130 |
|   | Grade 1 | 135 |
| June 2000 | Grade 5 | 131 |
| December 1999 | Grade 5 | 130 |
| 6 | Grade 4 | 130 |
|   | Grade 2 | 130 |
|   | Grade 1 | 137 |
|   | Grade 1 | 134 |
|   | Grade 1 | 133 |
| June 1999 | Grade 2 | 138 |
| 5 | Grade 2 | 130 |
|   | Grade 1 | 134 |
|   | Grade 1 | 133 |
|   | Grade 1 | 130 |
| December 1998 | Grade 2 | 136 |
| 3 | Grade 2 | 133 |
|   | Grade 1 | 136 |
| June 1997 | Grade 8 | 132 |
| June 1996 | Grade 4 | 130 |
| | | |
| --- | --- | --- |
| June 2018 | Grade 4 | 125 |
| 9 | Grade 5 | 127 |
|   | Grade 2 | 125 |
|   | Grade 1 | 127 |
|   | Grade 5 | 123 |
|   | Grade 7 | 126 |
|   | Grade 7 | 125 |
|   | Grade 1 | 126 |
|   | Grade 4 | 122 |
| December 2017 | Grade 8 | 128 |
| 4 | Grade 4 | 123 |
|   | Grade 3 | 126 |
|   | Grade 7 | 127 |
| June 2017 | Grade 7 | 126 |
| June 2016 | Grade 3 | 121 |
| 6 | Grade 2 | 120 |
|   | Grade 8 | 125 |
|   | Grade 3 | 121 |
|   | Grade 1 | 123 |
|   | Grade 3 | 120 |
|   | Grade 2 | 120 |
|   | Grade 3 | 124 |
| December 2015 | Grade 5 | 125 |
| 2 | Grade 5 | 125 |
| June 2015 | Grade 4 | 121 |
| 4 | Grade 4 | 123 |
|   | Grade 4 | 121 |
|   | Grade 2 | 120 |
| December 2014 | Grade 5 | 128 |
| 2 | Grade 8 | 122 |
| June 2014 | Grade 1 | 124 |
| 3 | Grade 5 | 120 |
|   | Grade 7 | 126 |
|   |   |   |
| June 2013 | Grade 7 | 121 |
| 3 | Grade 5 | 126 |
|   | Grade 1 | 120 |
| December 2012 | Grade 4 | 124 |
| 1 |   |   |
| June 2012 | Grade 7 | 127 |
| 6 | Grade 7 | 125 |
|   | Grade 5 | 127 |
|   | Grade 5 | 127 |
|   | Grade 4 | 126 |
|   | Grade 4 | 120 |
| December 2011 | Grade 8 | 125 |
| 2 | Grade 4 | 128 |
| June 2011 | Grade 7 | 124 |
| 9 | Grade 7 | 121 |
|   | Grade 7 | 120 |
|   | Grade 5 | 128 |
|   | Grade 2 | 128 |
|   | Grade 2 | 125 |
|   | Grade 1 | 128 |
|   | Grade 1 | 127 |
|   | Grade 1 | 122 |
| December 2010 | Grade 5 | 126 |
| 2 | Grade 3 | 127 |
| June 2010 | Grade 5 | 127 |
| 3 | Grade 5 | 126 |
|   | Grade 5 | 121 |
| November/December 2009 | Grade 1 | 126 |
| 1 |   |   |
| June 2009 | Grade 7 | 126 |
| 5 | Grade 5 | 127 |
|   | Grade 5 | 122 |
|   | Grade 3 | 124 |
|   | Grade 2 | 127 |
| November/December 2008 | Grade 5 | 128 |
| 3 | Grade 5 | 127 |
|   | Grade 5 | 126 |
| May/June 2008 | Grade 8 | 120 |
| 6 | Grade 4 | 124 |
|   | Grade 3 | 126 |
|   | Grade 2 | 126 |
|   | Grade 2 | 124 |
|   | Grade 2 | 123 |
| November/December 2007 | Grade 5 | 127 |
| 6 | Grade 4 | 127 |
|   | Grade 4 | 123 |
|   | Grade 2 | 127 |
|   | Grade 2 | 125 |
|   | Grade 2 | 123 |
| May/June 2007 | Grade 7 | 120 |
| 10 | Grade 5 | 124 |
|   | Grade 4 | 125 |
|   | Grade 4 | 124 |
|   | Grade 4 | 122 |
|   | Grade 4 | 120 |
|   | Grade 4 | 120 |
|   | Grade 2 | 126 |
|   | Grade 2 | 120 |
|   | Grade 1 | 128 |
| November/December 2006 | Grade 4 | 126 |
| 4 | Grade 2 | 120 |
|   | Grade 4 | 124 |
|   | Grade 1 | 127 |
| May/June 2006 | Grade 7 | 123 |
| 7 | Grade 5 | 124 |
|   | Grade 5 | 122 |
|   | Grade 5 | 120 |
|   | Grade 3 | 127 |
|   | Grade 1 | 126 |
|   | Grade 1 | 124 |
| November/December 2005 | Grade 2 | 127 |
| 2 | Grade 2 | 125 |
| May/June 2005 | Grade 8 | 125 |
| 9 | Grade 7 | 122 |
|   | Grade 7 | 121 |
|   | Grade 5 | 122 |
|   | Grade 3 | 125 |
|   | Grade 3 | 124 |
|   | Grade 3 | 123 |
|   | Grade 2 | 124 |
|   | Grade 1 | 120 |
| November/December 2004 | Grade 2 | 127 |
| 2 | Grade 2 | 123 |
| May/June 2004 | Grade 7 | 122 |
| 5 | Grade 3 | 128 |
|   | Grade 1 | 127 |
|   | Grade 1 | 126 |
|   | Grade 1 | 124 |
| November/December 2003 | Grade 8 | 127 |
| 1 |   |   |
| May/June 2003 | Grade 2 | 127 |
| 1 |   |   |
| May/June 2002 | Grade 3 | 121 |
| 3 | Grade 2 | 126 |
|   | Grade 1 | 127 |
| May/June 2001 | Grade 7 | 125 |
| 14 | Grade 5 | 124 |
|   | Grade 5 | 123 |
|   | Grade 5 | 120 |
|   | Grade 5 | 120 |
|   | Grade 4 | 126 |
|   | Grade 4 | 122 |
|   | Grade 3 | 120 |
|   | Grade 3 | 120 |
|   | Grade 1 | 127 |
|   | Grade 1 | 124 |
|   | Grade 1 | 122 |
|   | Grade 1 | 121 |
|   | Grade 1 | 120 |
| May/June 2000 | Grade 8 | 123 |
| 8 | Grade 5 | 122 |
|   | Grade 4 | 128 |
|   | Grade 4 | 121 |
|   | Grade 3 | 125 |
|   | Grade 3 | 124 |
|   | Grade 1 | 127 |
|   | Grade 1 | 121 |
| November/December 1999 | Grade 3 | 125 |
| 4 | Grade 3 | 123 |
|   | Grade 2 | 123 |
|   | Grade 2 | 120 |
| May/June 1999 | Grade 5 | 127 |
| 3 | Grade 1 | 127 |
|   | Grade 1 | 123 |
| | | |
| --- | --- | --- |
| June 2018 | Grade 2 | 118 |
| 6 | Grade 3 | 114 |
| | Grade 2 | 113 |
| | Grade 5 | 114 |
| | Grade 3 | 116 |
| | Grade 5 | 116 |
| December 2017 | Grade 7 | 115 |
| 5 | Grade 5 | 115 |
| | Grade 7 | 113 |
| | Grade 8 | 112 |
| | Grade 8 | 112 |
| December 2016 | Grade 7 | 115 |
| June 2016 | Grade 5 | 110 |
| 4 | Grade 2 | 117 |
| | Grade 2 | 117 |
| | Grade 2 | 113 |
| December 2015 | Grade 7 | 115 |
| 5 | Grade 5 | 115 |
| | Grade 7 | 113 |
| | Grade 8 | 112 |
| | Grade 8 | 112 |
| June 2015 | Grade 5 | 115 |
| 5 | Grade 7 | 115 |
| | Grade 7 | 113 |
| | Grade 8 | 112 |
| | Grade 8 | 112 |
| June 2014 | Grade 1 | 114 |
| 3 | Grade 3 | 117 |
| | Grade 5 | 117 |
| December 2012 | Grade 4 | 115 |
| 2 | Grade 4 | 114 |
| June 2011 | Grade 7 | 113 |
| 2 | Grade 7 | 113 |
| December 2010 | Grade 4 | 118 |
| 1 | | |
| June 2010 | Grade 5 | 107 |
| 2 | Grade 3 | 114 |
| June 2009 | Grade 7 | 116 |
| 1 | | |
| November/December 2007 | Grade 8 | 114 |
| 1 | | |
| May/June 2007 | Grade 8 | 110 |
| 4 | Grade 8 | 105 |
| | Grade 4 | 118 |
| | Grade 4 | 118 |
| November/December 2006 | Grade 1 | 117 |
| 1 | | |
| May/June 2006 | Grade 3 | 117 |
| 1 | | |
| May/June 2005 | Grade 3 | 115 |
| 1 | | |
| November/December 2004 | Grade 7 | 111 |
| 1 | | |
| May/June 2004 | Grade 5 | 117 |
| 1 | | |
| May/June 2003 | Grade 5 | 118 |
| 2 | Grade 3 | 112 |
| May/June 2001 | Grade 5 | 117 |
| 2 | Grade 1 | 114 |
| May/June 2000 | Grade 4 | 117 |