Born in Palermo in 1961, Danilo Manto began his musical studies with the piano, organ and composition at the city's conservatoire "Vincenzo Bellini".
He subsequently furthered his studies in Florence under the guidance of Daniel Rivera and Antonio Bacchelli (piano), M° Carlo Prosperi (composition) and the Swedish soprano Anne Sophie Lind Flora (voice).
He concluded his studies with a brilliant final diploma at the "Francesco Morlacchi" conservatoire of Perugia and later as a recitalist with the L.R.S.M. diploma (Licentiate of the Royal Schools of Music – London).
Further studies were undertaken with M° Orazio Frugoni at the masterclass courses in Florence ("Perfezionamento Pianistico Internazionale di Firenze") during the years 1986 – 88 where he perfected his technique and dedicated his studies primarily to the Classical and Romantic masters.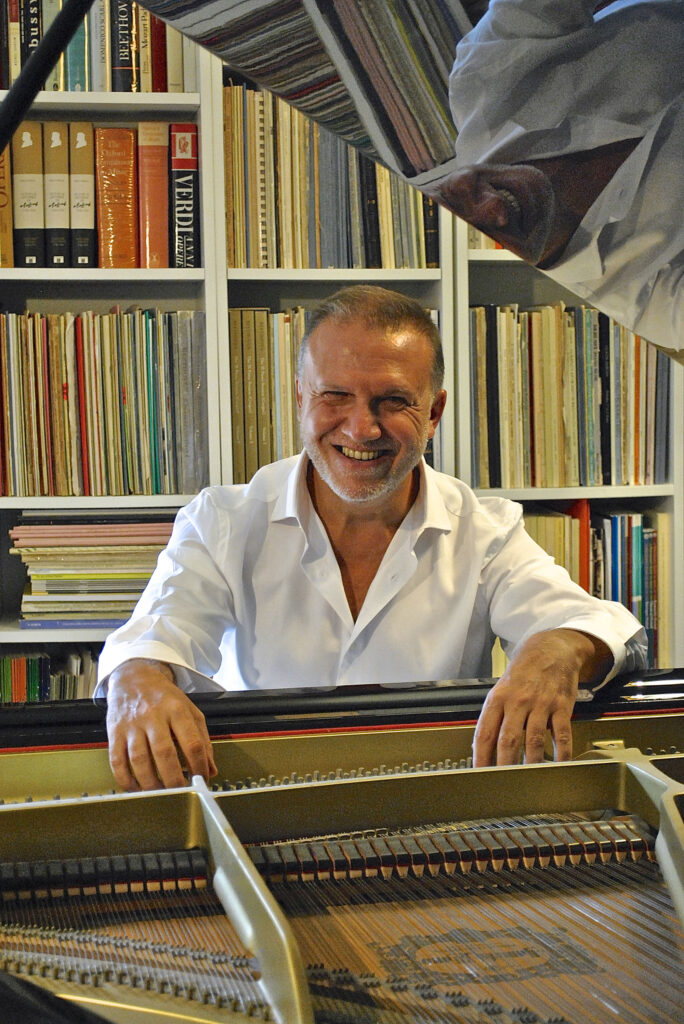 During the period 1978 – 2010 Danilo Manto performed both as soloist and in chamber ensembles in a variety of concerts in Italy, Europe and South America, with a repertoire in both solo and ensemble performances ranging from J. S. Bach to the 20th century though maintaining a special interest in Italian composers such as Muzio Clementi, Domenico Scarlatti, Domenico Cimarosa and other italian keyboard composers.
Danilo Manto has recorded the following CDs: "Complete works for Piano Duet" by G. Donizetti – the first ever integral recording in double CD with the American pianist Mary Elizabeth Sadun.
Produced and published by "Musikstrasse" for the publisher IWM he has recorded and produced three CDs: Trio Mantic Ensemble with the saxophonist Mirko Fait and percussionist Max Patrick; 'Trio Pacific Art in Concert' with the violinist Stefania Yermoshenko and the cellist Annamaria Cristian; "I colori del Tempo", original compositions for piano by Danilo Manto.
In addition Danilo Manto has published (with Neopoiesis/Carish) a collection of original didactic compositions "Gli Animali Felici" ("The Happy Animals") and more recently (with CURCI) an anthology of piano works with CD, selected, edited and performed by him and entitled "Grandi Compositori Per Pianisti Principianti".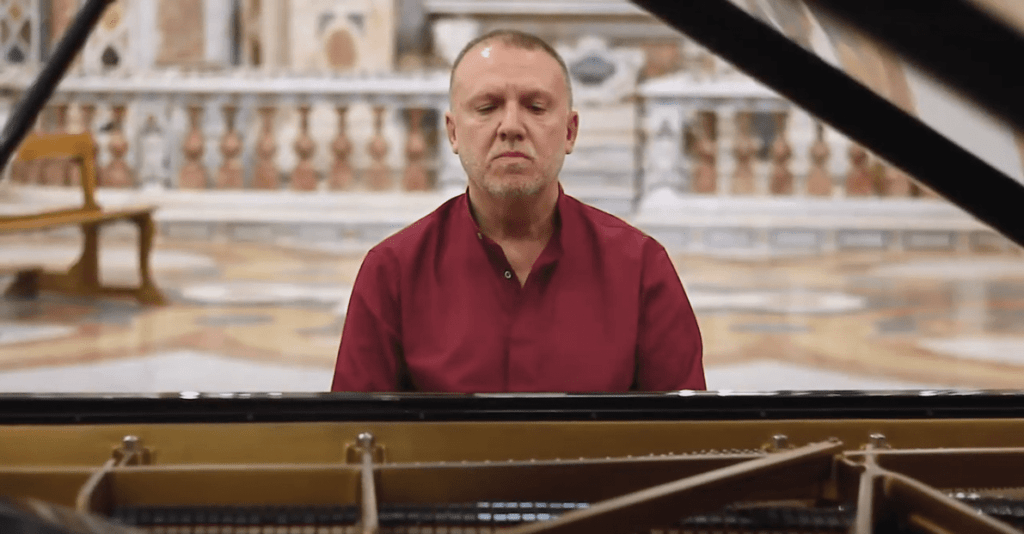 Alongside his career as a performer and teacher Danilo Manto has also been involved in a wide range of related activities and projects.
In 1989 he created, conducted and presented a series of interviews for the Vatican Radio, "Interpreti di oggi" (Today's performers'). From 1982 – 86 he worked with the "Brenda Hamlyn" Dance School in Florence as pianist and composer collaborating with the well-known teachers Raymond Lukens and Franco de Vita and also with the Martha Graham American Ballet and the Royal Academy of Dance, London.
In Rome he subsequently worked with the "Rome Ballet" (CID, Centro Internazionale di Danza) collaborating with the teachers Denis Carey (Sadler's Wells Ballet) and Sue Carlton Jones (Royal Ballet of London).
He also composed incidental music for the theatre: in 1995: "L'Uomo che Guarda" ('The man who looks') with the actor – Cesare Belsito at the Teatro Alcantara, Rome and "Di Là…concerto con equivoci" ('Elsewhere – a concert with misunderstandings') with Augusta Gori and Marco Zannoni directed by Laura Fischietto in Milan and Padova 2001/2002 .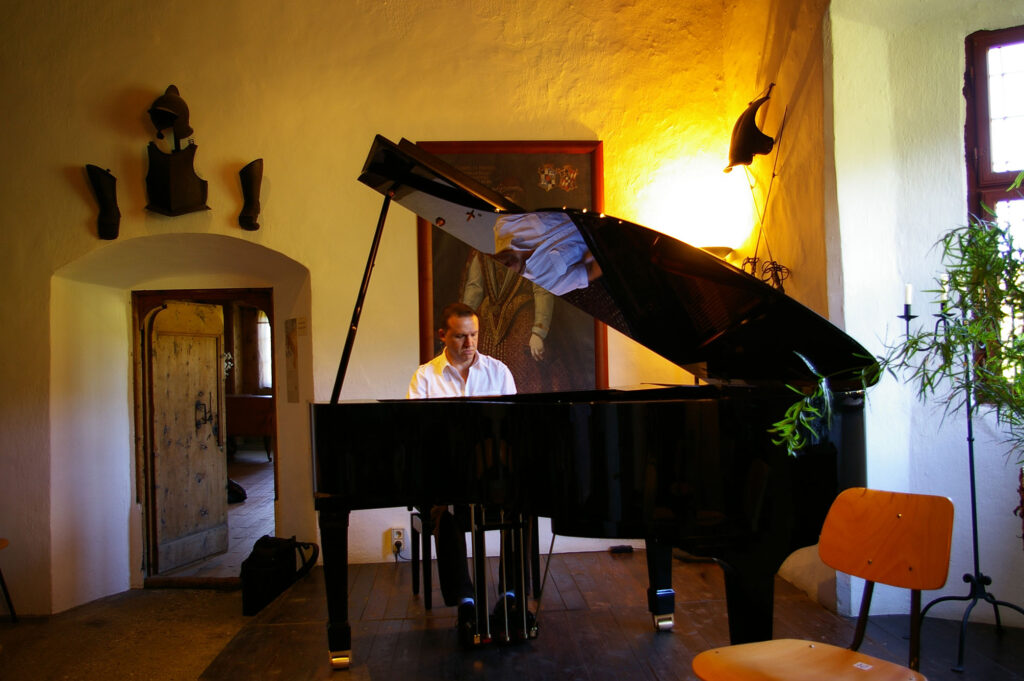 Right from his earliest years Danilo Manto has always taught the piano.
In over 40 years of teaching experience he has evolved a special and innovative way of teaching, blending the rigour of the Italian system with the flexibility of the British one.
This has produced a method that is concise, efficient, rapid and extremely progressive in its application to each student.
The result has been an extraordinary rate of progress in his students, who in very little time, are able to achieve outstanding results.
Several of his students have achieved recognition in national and international competitions e.g. Fares Al Habboubi, Luca Grianti, Susanna Braun, Riccardo Guadagnino.
From 1995 – 2001 he taught at the St George's British International school in Rome where he became familiar with the ABRSM exam system.
He moved to Milan in 2000 to teach piano at the Sir James Henderson British school.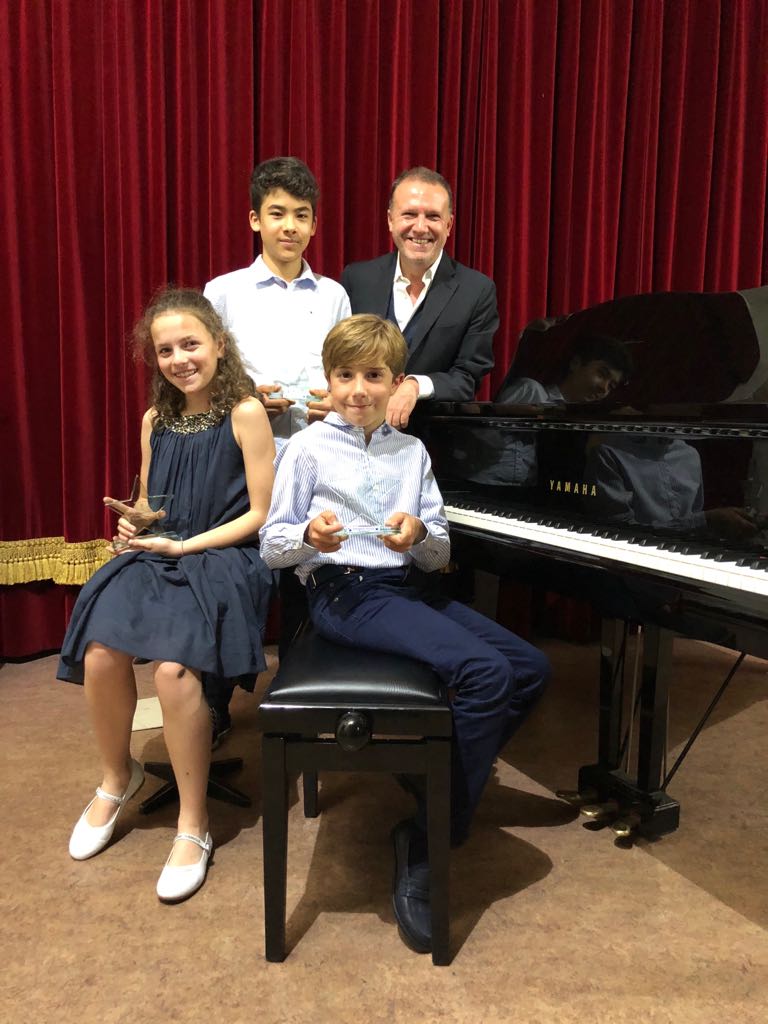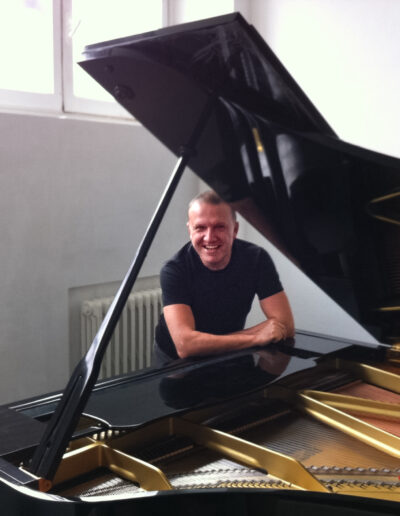 Danilo Manto currently lives in Milan where he teaches piano at the "British School of Milan" and also privately. He is the founder and director of the 'Monguelfo Summer Course' ("Corso Pianistico Estivo di perfezionamento") held in Monguelfo (Bolzano – Italy) and of the 'Piano Masterclass Course' ('Corso di Perfezionamento Pianistico') in Cherasco (Cuneo – Italy).
As a composer he has collaborated with "Filmoteca Regionale Siciliana.
Since 2006 he has been the Development Coordinator for the ABRSM (Associated Board of the Royal Schools of Music, London) and in this role has given seminars and conferences to schools, teachers and pupils in many parts of Italy.
In 2016 he was invited to Hong Kong to give masterclasses on ABRSM diplomas and as an adjudicator and judge chairman at the prestigious international music competition "Hong Kong Youth Music Festival Barclampory".